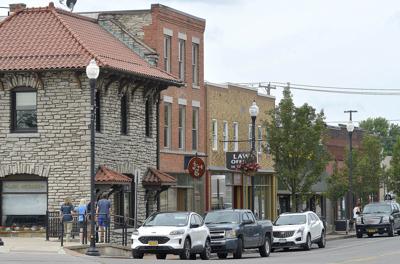 Revaluation of properties in the city of Lockport, a three-year work in progress, is nearing conclusion. After an 11-year lapse in maintaining equity in the city tax roll, total assessed value has been set at almost $1.36 billion.
The assessment grievance process resulted in the loss of about $10.5 million of taxable value from GAR Associates' tentative total, according to city Assessor Tracy Farrell. Still, she said, the 2022 assessment roll shows total taxable value in the city is about $536 million more than it was a year ago.
Farrell says this is good news for property owners, because it means "the tax rate will go down."
Not every property owner is pleased with the process. As of Friday, five homeowners had filed a petition for Small Claims Assessment Review (SCAR), a procedure for challenging determinations of the city Board of Assessment Review. Five is a low number, according to Farrell; she believes it indicates most homeowners in the city are satisfied with their new assessment — or at least she hopes it does.
Also as of Friday, 20 commercial property owners had filed lawsuits against the city over their new assessments.
One of them is Jack Martin, who owns 12 West Main St. and 16 West Main St. Martin said he obtained appraisals from Niagara Falls-based SMG Appraisal suggesting property values of $105,000 and $205,000 respectively, far less than GAR Associates valued his properties. The firm hired by the city raised the assessment on 12 West Main to $175,000 from $74,900 and raised the value of 16 West Main to $335,000 from $120,000.
Martin's attorney in his suit against the city, Brian Hutchison, argues that there are very few "comparable" sales by which to assess Martin's properties fairly. Hutchison said the BAR was unswayed by the private appraisals, and he took issue with the amount of information, including Martin's tax documents, that the BAR requested before ruling on Martin's requests for reduction.
Farrell said she had not seen those appraisals and would be interested in having a look. The documents that the BAR sought, including IRS tax forms, pending rental contracts and rent comparables, were necessary for the BAR to arrive at "fair" assessments, she added.
Overall, Farrell said, the latest revaluation project was a lot less contentious than it could have been.
"I don't think it was that bad," she said. "I was expecting the worst and was pleased with the results."
Published by The Lockport Journal
Related Posts