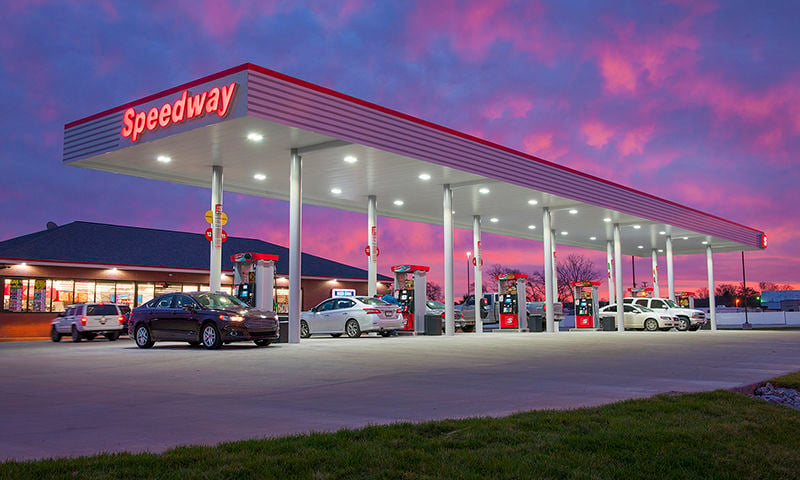 If you had just gotten used to Speedway convenience stores operating in town, get ready for another change.
7-Eleven's parent company has struck a $21 billion deal to buy the Speedway chain, which has locations in the Buffalo Niagara region.
It was only last year when Speedway entered the local market, after its Ohio-based parent, Marathon Oil, bought 33 Noco Express Shops from Noco Energy Corp. During July 2019, those locations were converted to Speedway's red color scheme.
7-Eleven already has a significant presence in the Buffalo market. It's not yet clear whether any of the local stores from the two networks will be sold off, either to satisfy antitrust concerns or to cut down on redundancy.
Seven & i, 7-Eleven's Tokyo-based corporate parent, will raise about $1 billion by selling off overlapping U.S. stores after the transaction, said Ryuichi Isaka, CEO, in a conference call.
The deal – expected to close in the first quarter of 2021 – brings together two giants of the convenience store industry.
Seven & i Holdings, which has 69,000 stores worldwide. About 9,800 of those stores are 7-Elevens. Speedway consists of about 3,900 locations.
"This acquisition is the largest in our company's history and will allow us to continue to grow and diversify our presence in the U.S., particularly in the Midwest and East Coast," said Joe DePinto, president and CEO of 7‑Eleven.
Marathon's deal includes a 15-year fuel supply agreement associated with the Speedway business. Marathon "expects incremental opportunities over time to supply 7-Eleven's remaining business as existing arrangements mature and as 7-Eleven adds new locations in connection with its announced U.S. and Canada growth strategy."
While Speedway is relatively new to the Buffalo market, its parent company for some time has been exploring whether to spin off the convenience store chain or or sell it.
Marathon follows a long line of energy companies that are shedding retail networks to focus on making fuel. The deal – the biggest in the oil sector since the coronavirus outbreak – comes as retailers look to shift their focus amid the coronavirus pandemic, which has further upended a sector already being impacted by the onset of e-commerce.
Marathon said it will use $16.5 billion in after-tax proceeds to reduce debt and bolster dividend payments.
Published by The Buffalo News
Related Posts