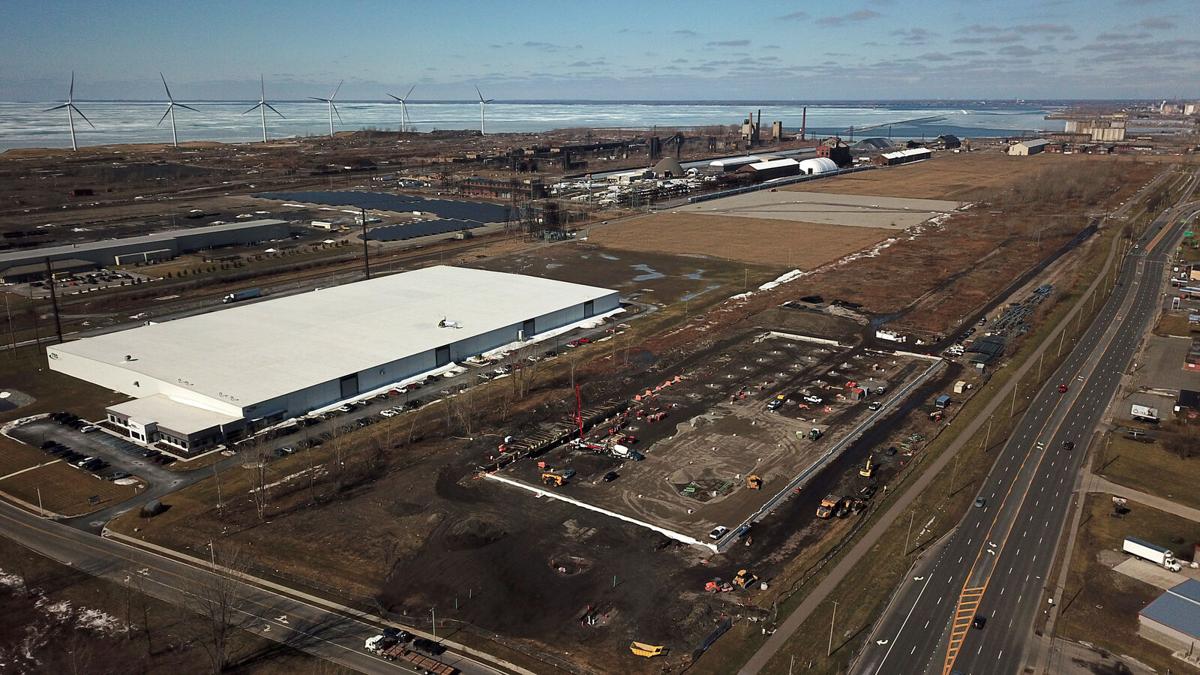 It's hard to find an empty warehouse or manufacturing plant around the Buffalo Niagara region.
But the jury's still out on what happens with downtown office space and suburban shopping.
Those are some of the core findings from brokerage firm CBRE-Buffalo's annual study of the area's commercial real estate market, released to clients late last week.
The widely watched report – which looks at vacancies and new construction in the office, retail, industrial and apartment sectors – takes a snapshot of the local industry, and is a bellwether measure of the region's economic health.
Among this year's findings:
Just 1.5% of the area's warehouses and industrial facilities are vacant – an all-time low after a big drop from the prior low of 2.5% set a year ago. That follows a national trend, but the Western New York market is twice as tight as the nation as a whole. It's the 18th straight year that Buffalo Niagara has less vacancy than the nation.
About 12.8% of the region's 35 million square feet of office space was empty at the end of last year, an improvement from 13.5% the prior year. But the market's at risk of being swamped with nearly 900,000 square feet of new space.
Retail availability fell a little to 12.9% from 14.3%, reversing a three-year trend of rising vacancies, but that's still more than double the national level.
Nearly $100 million changed hands last year in 122 purchases of 1,359 apartments, as the average sale price rose to $72,302 per apartment, exceeding the average for the last four years by 16% as real estate values continue rising.
"Industrial has been nothing short of remarkable in 2021 with record high asking rents and limited supply," wrote CBRE's Lida Eberz, who handles that sector.
The Buffalo Niagara region's industrial vacancy rate was lower than the nation for the 18th straight year, and it's also lower than that of Cleveland, Pittsburgh and Rochester. Only Toronto has less available space.
Nearly 1.29 million square feet of local industrial space was filled last year, while 357,803 square feet is under construction. And just 1.03 million square feet is now open for occupancy.
The region's commercial office market was a surprisingly strong performer last year, in spite of the continued impact of the Covid-19 pandemic and extended "work-from-home" policies, CBRE said.
According to the study, the market absorbed 323,139 square feet of empty space last year – particularly in downtown Buffalo – as momentum built for a gradual return to work by large office users.
But 321,977 square feet of new office space was added last year, with another 466,236 square feet under construction and 420,000 square feet proposed.
There also are still "multiple empty spaces technically under lease" and several employers that didn't return to the office last year, leaving the future of office space uncertain, CBRE noted.
The retail sector absorbed 381,208 square feet of vacant space locally last year, despite the growth of online and "omnichannel" sales. But enclosed malls remain the most volatile, with ownership changes or transformations in the works at Main Place Mall, Boulevard Mall, Eastern Hills Mall and McKinley Mall.
Eighteen transactions for over $1 million each accounted for 15% of the total number of deals. They included 806 individual apartments, with a deal value of $63 million, or 64% of the total. Half of those major deals were in Buffalo, while all but one of the rest were in Erie County.
Published by The Buffalo News
Related Posts