Western New York's underused and abandoned factories – especially those still connected to high-voltage power lines – are tempting companies in the emerging field of digital currency.
As Niagara County's economic development commissioner, Michael A. Casale fields their phone calls.
But he's among economic development officials with doubts about the payoff of supporting the new field with subsidies and cheap power that the companies seek. It's an issue that city, town and county officials across the region now face as more companies look to join the several cryptocurrency miners already here.
Casale recalls a call from a man who said he was looking for a few acres of land.
"He said, 'Well, we're going to put down a metal structure, and we're going to fill it with servers.' I said, 'You're doing cryptocurrency, aren't you? You're bitcoin mining, right?' And the answer's yes," Casale said.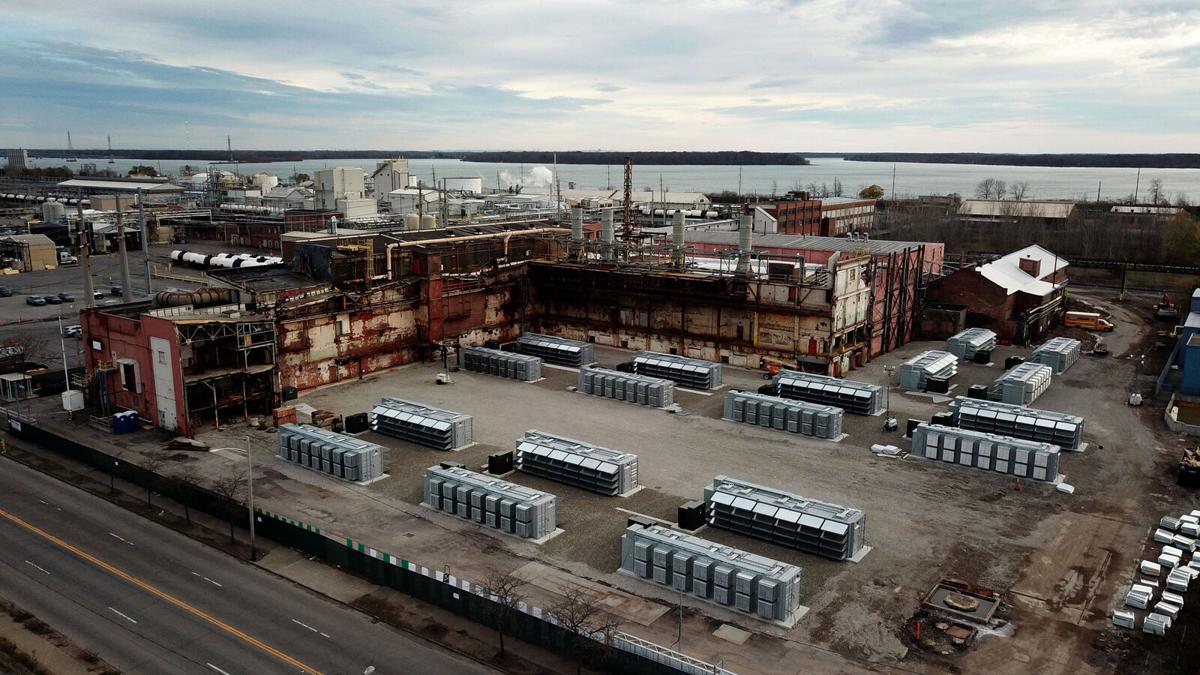 Cryptocurrency companies say they create lots of construction and electrical jobs when setting up their operations.
Cryptocurrency mining involves a large array of supercomputers to carry out a long chain of complex calculations needed to provide security for transactions in the digital currency. Its inventors envisioned it as a store of value that would be independent of the dollar and other government-issued currencies, as well as providing a way for direct online payments between people without involving a bank or other third party.
The cryptocurrency companies already have a footprint in Western New York – which some would like to enlarge.
Cryptocurrency mining has been underway since 2018 at the former DuPont chemical plant on Buffalo Avenue in Niagara Falls. The business changed hands almost a year ago, and the new owner, U.S. Bitcoin, installed an outdoor expansion of the computer center this fall.
Digihost, a Canadian cryptocurrency company, is installing computers outside the Fortistar natural gas-burning power plant on Erie Avenue in North Tonawanda. Digihost is waiting for state approval to buy the plant to power its computers. Digihost already operates a data center in the former American Axle plant on East Delavan Avenue in Buffalo.
Wattum Management of New Jersey has a lease to store equipment for computing at the former Precision Electro Minerals plant on Portage Road in Niagara Falls. Mayor Robert M. Restaino said he suspects it may become a data center, too, although a company employee denied it.
Blockfusion, a New York City company, paid $8 million two months ago to buy the former Niagara Generation power plant on Frontier Avenue in Niagara Falls and turned it into a cryptocurrency data center.
"Green bitcoin mining is a great way to revitalize communities that have been left behind after manufacturing and industry moved out of the state," said Alex Martini-Lo Manto, CEO of Blockfusion.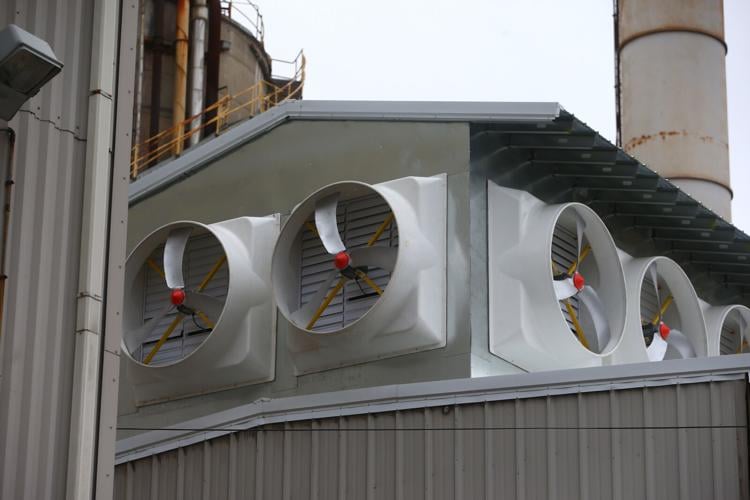 Monday night, the Niagara Falls City Council passed a 180-day moratorium on granting any permits or approvals for commercial data centers.
Casale said such projects are not "as economic development-friendly as I would like to see."
That's because it uses large amounts of energy and creates relatively few jobs.
No local agency has provided incentives to crypto companies. And the New York Power Authority refuses to offer them low-cost power incentives.
An NYPA spokesman said the reason is that such companies don't yield many jobs.
"It didn't make sense for us," the spokesman said.
In 2018, crypto company Coinmint applied for a power allocation for a former Alcoa plant in Massena. The power authority's board of trustees deferred action on the proposal, and it wasn't seen again on a board agenda.
That didn't stop Coinmint from opening at the Massena site. The company's website says it's now "the largest digital currency data center in the world."
"From an economic development standpoint, the reason you're incentivizing is to better your community through the creation of jobs," said Brian M. Smith, City of Lockport planning and development director, who's had calls from crypto companies looking for space.
"Are you willing to do that for no jobs?" Smith asked.
Those who run the companies see it differently.
"We employ literally dozens of local contractors, engineers, technicians," said Martini-Lo Manto of Blockfusion. "We buy trucks from local dealerships, rent houses in Niagara Falls, and pay taxes that support the fire department and local schools. Come visit our facility and you will see it buzzing with energy and 50-60 people on-site working. That's a lot of families we support."
Blockfusion bought what was at one time a 52-megawatt coal-burning power plant that served Niagara Falls' Goodyear Tire & Rubber Co. factory. After several changes of ownership and a couple of foreclosures, the plant shut down in 2015, when it was burning wood and tire chips instead of coal.
Martini-Lo Manto said his crews already have spent hundreds of thousands of dollars removing coal and rubber chips from the 200,000-square-foot building and renovating it. The computers there use 10 megawatts of power from the grid, which he said is primarily hydropower from the Niagara Power Project.
"Absolutely no plans of reactivating the power plant," he said. "We will never burn fossil fuel, including natural gas, at 5380 Frontier, or anywhere else for that matter. We do have a number of other facilities that we are looking at, but we won't build or even operate a crypto-mining site unless it's powered by green energy."
Digihost president Alec Amar told The News in July that the Fortistar project would create 20 permanent jobs and 30 to 40 construction jobs. He said that even if the Fortistar deal is approved, Digihost will keep operating its current cryptocurrency site at the former American Axle plant in Buffalo.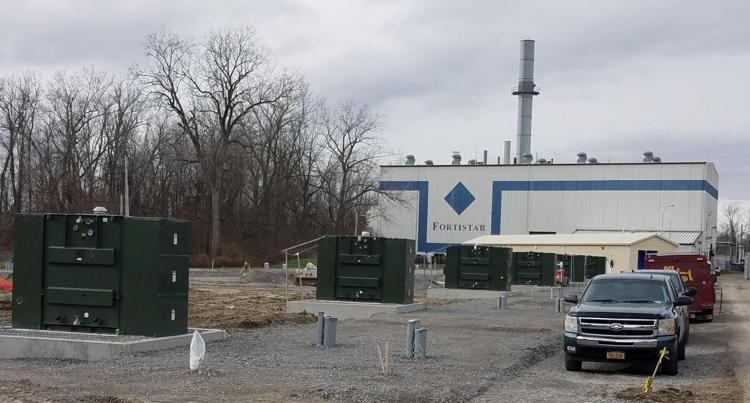 Digihost has begun hiring employees for the North Tonawanda site, said Nick Williams, the company's in-house counsel.
But Digihost needs approval for the $3.5 million power plant purchase from the state Public Service Commission, which has yet to even place the item on its agenda, although the public comment period expired more than two months ago.
In the meantime, a construction crew is at work on Fortistar's property.
"We are also moving forward with site work, including underground electrical infrastructure and other work required by the approved site plan to comply with town codes," Williams said. "This includes laying down concrete pads to eventually house the data center servers."
For a utility, cryptocurrency mining is a bonanza.
"It's what is called in the utility business a constant load. You plug it in and let it run," said Jon Williams, landlord of a crypto firm in Niagara Falls. "From a utility point of view, it's a great customer to have."
But is it a good neighbor?
In recent months, Williams' crypto tenant, U.S. Bitcoin, has annoyed Niagara Falls city officials –- not to mention nearby residents – by stacking a formation of structures akin to shipping containers in front of the old DuPont plant.
The containers are stuffed with high-powered computers that are needed to perform the complex "blockchain" calculations that encrypt efforts to buy and trade Bitcoin and other digital currencies.
The computer arrays draw so much electricity from the grid and run so hot that giant fans are needed to constantly roar away, leading nearby residents to call their elected officials to complain.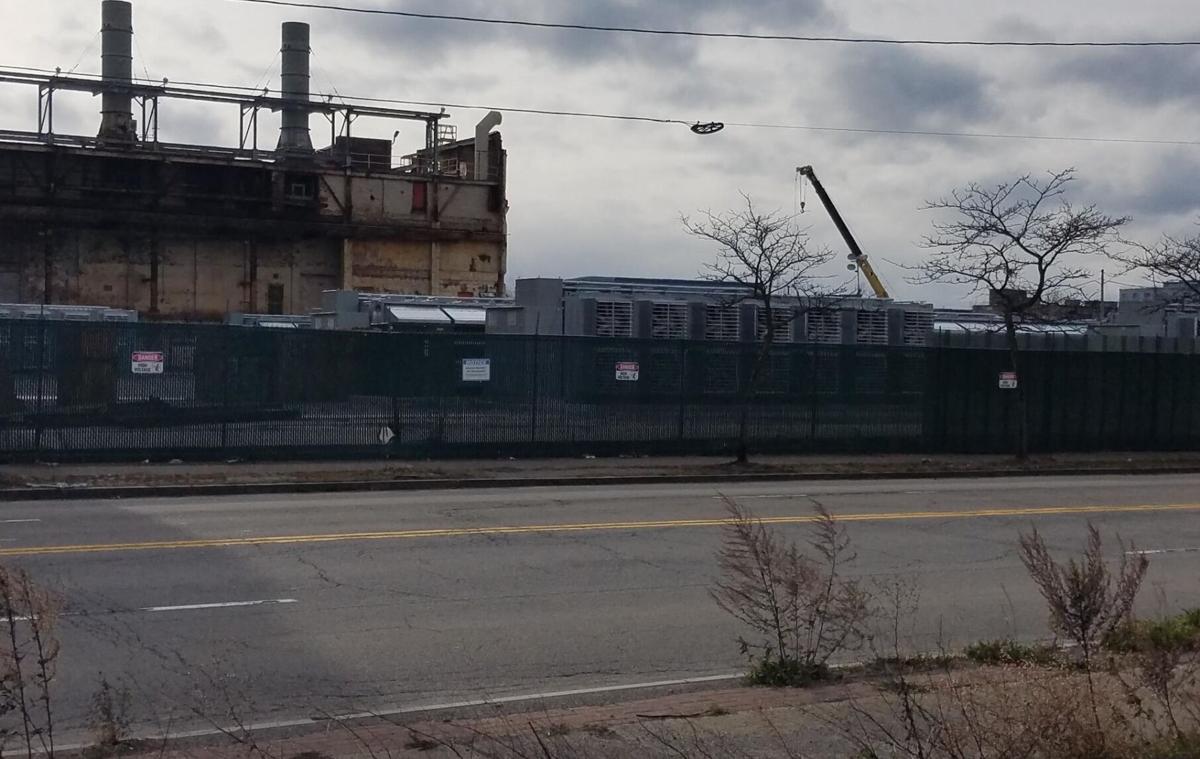 Restaino said Niagara Falls wants to make sure cryptocurrency companies follow existing planning and zoning laws, and city officials are also drafting new laws to regulate the field.
"There's the electronic waste issue. Not unlike solar panels, you have to be sure you're dealing with the disposal of the equipment in a proper way," Restaino said. "And what brought this to our attention was sound mitigation."
Critics, including the Sierra Club, sued the City of North Tonawanda after its Planning Commission approved Digihost's project at Fortistar in September. The suit contends North Tonawanda's zoning ordinance doesn't allow cryptocurrency mining. Actually, the ordinance is silent on the topic, since it's so new.
Related Posts