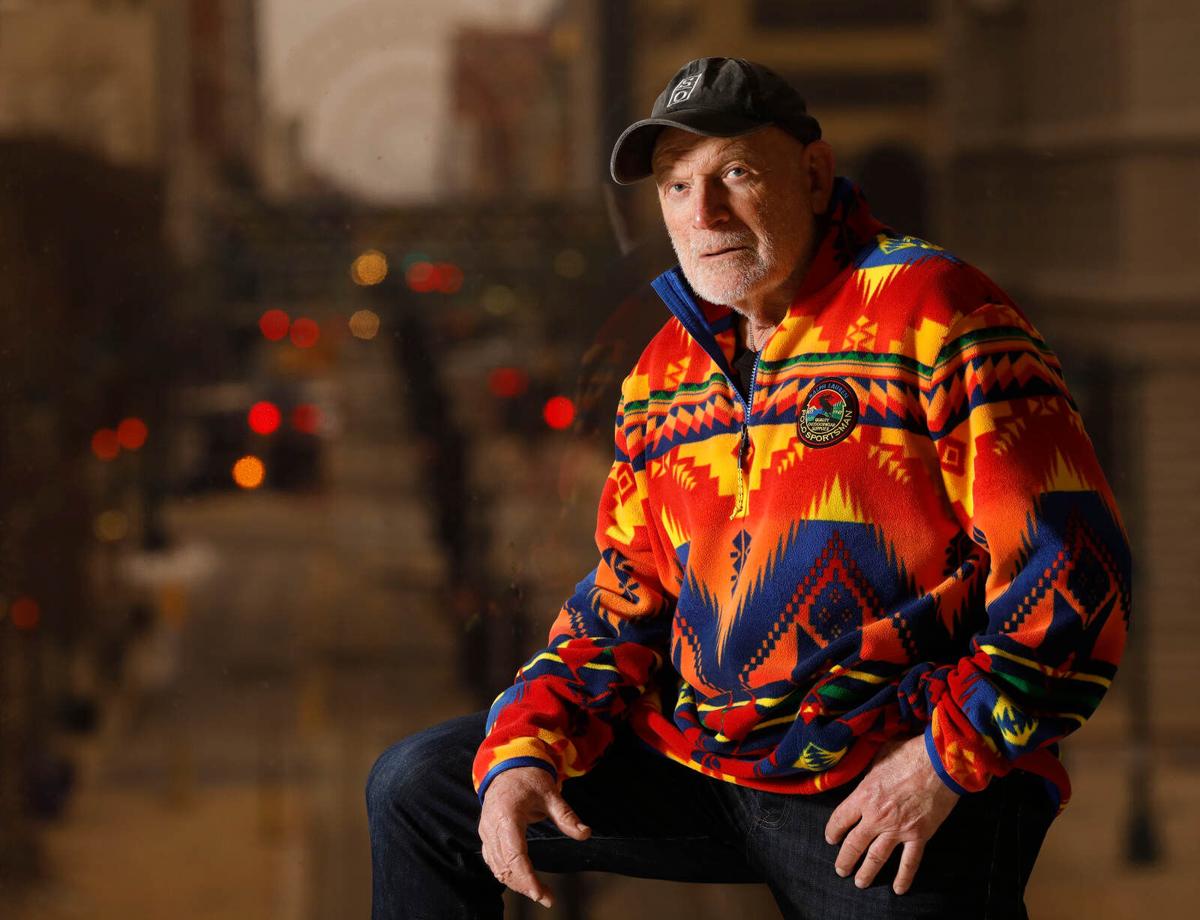 With Covid-19 disrupting so much of Buffalo Niagara's everyday life and its economic foundation, getting back to normal won't happen overnight. We asked a group of Buffalo Niagara leaders what the region needs to do to emerge from the pandemic stronger.
Since he first surged into the Buffalo market four years ago to purchase the vacant Seneca One tower out of foreclosure, Washington developer Douglas Jemal has become one of Buffalo's dominant real estate players, and a major force in the city's revival.
Through a combination of grit and determination, mixed with hands-on creativity and unbridled confidence in what he is doing, Jemal has taken on the biggest real estate challenges facing not only Buffalo but also one of its largest suburbs.
He is spending more than $150 million to bring the 38-story Seneca One back to life, anchored by a technology hub for M&T Bank Corp. that is already luring other employers to the complex.
The 1.2-million-square-foot complex also features 115 apartments and a host of amenities and retail options. Around 70% of the apartments are occupied, just months after opening, and M&T's space in the two sprawling lower levels and 11 upstairs floors is all but ready for the bank to move in, once the Covid-19 pandemic clears.
Jemal also purchased the Statler City complex – which he plans to remake into a residential, hotel and hospitality center, including gaming. He bought the former Buffalo Police headquarters on Franklin Street, which will become 131 apartments.
Most recently, he added the Hyatt Regency Buffalo hotel to his holdings. He's also proposed a new nine-story parking and apartment building next to Seneca One. And he's taking on the eventual redevelopment of the Boulevard Mall in Amherst.
What should Buffalo Niagara do to emerge from Covid-19 and the recession it caused as a stronger region?
Have Douglas do what he's doing. I do what I do, making things happen. Construction's going on, buildings are getting built. Buffalo people are working, employees are working. It's the spirit of Buffalo.
If you think positive things, positive things will happen. The whole world is going through Covid and everyone is sick and tired of it and wanting to get back to work, sitting down at a restaurant and interacting with people.
That's what we need to happen. If the vaccine makes that happen, great. Life has to go on. And there's no city that can't kick back and get this going more than the city of Buffalo.
How are you so confident in Buffalo?
Anything I'm going to do, I have confidence in it or else I wouldn't do it. I do it out of passion. And if I'm going someplace, I'm going to leave my mark. I didn't go there just to put a paintbrush in my hand and paint a little dot. I love Buffalo because Buffalo is a community. The people of Buffalo love their city and take pride in it, and that is contagious.
What also gives me confidence is we started in the dugout, with a 10-yard, 20-yard penalty. We had no place to go but up. When you take markets like Washington and New York City and San Francisco, they already reached the pinnacle. They had no place to go but down. We had no place to go but up, because we were down. And I see that.
It's a world situation. This certainly is new to all of us. I don't have the answers to what's going on, but I'm willing to wake up every morning and plow right through it. Even if it's a foot of snow.
How does Buffalo Niagara compare to other markets where you are active?
I see the same opportunities that I saw in D.C. 30 years ago. When D.C. was controlled by the control board when it was a dysfunctional city and nobody was developing there. It was bankrupt. The federal government put a control board to run the city.
Fortunately, Buffalo is not in that situation. It was, so you really have no place to go but up.
I can't tell you how many people stop me in the airport, stop me in the streets, and tell me, "Thank you for what you're doing for Buffalo." I can't tell you how happy all the contractors are to be working and having jobs. I can't tell you the sense of pride they take in everything they do. It's absolutely wonderful. And that's what motivates me to do a better job.
Any recommendations for government and leadership?
Certainly, be pro-development. Things getting done.
These are all major developments for downtown, that were dormant for 50 years.
I have the Bugsy Segal philosophy: Build it and they will come. You have to see something. You can't just talk about it. We've got 2 million people during good times at Canalside, for concerts and the children's museum and the boats and the plantings, the little gardens they planted. That's a significant amount of people to come every year. People say they cannot believe what Canalside looks like.
I've expanded that to Seneca One. We have to expand that all the way up Main Street, to the Medical Campus, to Niagara Square, to the Statler, to the Hyatt. Now look at what we have.
We're over 70% leased at the residential at Seneca One – with Covid, with M&T not even occupying their tech center or bringing in their 1,500 new applicants to run that tech center. And the residents are loving living there. All the reviews are five-star reviews. The ratings are phenomenal.
Where do businesses come into the picture?
You want to increase your population. Your population is decreasing.
Big companies are moving away from these big expensive cities. So if you incentivize these big companies with tax breaks, for bringing employees to Buffalo, once you get them to Buffalo, they're going to stay. So you have to figure out how to reverse the exodus. The only way to reverse the exodus is if you're bringing in new businesses, technology companies, Microsoft, Google. These guys are expanding like crazy. Make it a technology hub.
This is what my vision and M&T's vision is, not just for M&T, but for anybody. And why shouldn't it be?
Municipalities need to act like businesses. How do they attract businesses? No different than in retail, how do they serve customers? All these things, it just can't be business as usual, because other areas are vying for these large corporations that hire young, bright people and pay them great salaries to bring them into their municipalities.
The world changed dramatically, and we have to change with the world.
Government can do an awful lot. It can't just sit back and watch the decline in population in Western New York. We have fabulous housing stock. We have a great environment to raise a family. It's affordable. Now all we need is to bring industry back, and the industry that's out there is technology.
M&T is to be commended for the commitment they made to Buffalo and never leaving Buffalo and deciding to put that tech hub in Buffalo. I'm sure if they wanted to go to Nashville or Austin, they would have been given tons of money. Those are the things that government should be doing in Western New York.
Even in these trying times, we're leasing like crazy. If you build the right product, you will do business. It proves everything.
I'll do my part to do everything I can for that city, but it has to be a united front. Government needs to show that they're open for business to attract these major companies, and they can springboard off M&T's tech center.
We really have to rally around what they've committed themselves to. We have to keep letting other tech companies know that Buffalo is trying to become a tech hub.
The reality of it all, we have to re-create ourselves, into whatever the flavor is of the day, which is technology.
Published by The Buffalo News
Related Posts