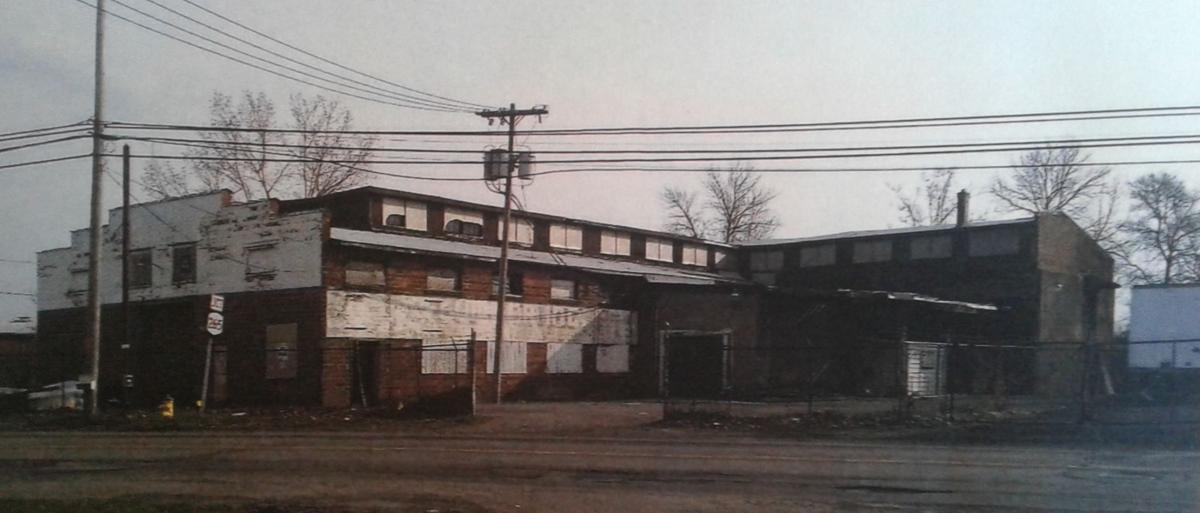 Two North Tonawanda women are determined to see their plans through for an office building in a condemned former lumber mill in downtown North Tonawanda.
For several years, Kelley Culp-Burton and Joy Kuebler have sought to convert the century-old building at 211 Main St. into office space, while preserving the building's heavy timber frame and original foundation.
Wednesday, they presented their idea for Enterprise Lumber & Silo to the Niagara County Industrial Development Agency, whose board agreed to vote on an incentive package – again.
The project was approved for incentives by the NCIDA in 2017, but a brownfield investigation stymied the project.
Culp-Burton said the state Department of Environmental Conservation has issued an approval letter for a $250,000 cleanup that will include excavation of two radioactive hot spots about 5 feet deep, and excavation of some industrial contamination 2 feet deep.
A lumber mill operated on the site from the 1880s until the 1960s, and was followed by a service station and warehouse. The city condemned the building in 2015.
In September, the DEC said its investigation of the site showed the soil and groundwater are contaminated with arsenic, lead, copper, mercury and zinc, along with cancer-causing industrial chemicals.
Culp-Burton, an architect, and Kuebler, a landscape architect, plan to create 6,120 square feet of office space in the 18,000-square-foot building. They would offer 40% of the office space for rent. A second phase in the future might add 5,000 square feet of office space.
Kuebler said they envision green infrastructure, such as a permeable pavement to collect stormwater runoff. She said the DEC has approved that idea.
"The project has an opportunity to be a shining example of a sustainable 21st-century building project," Kuebler said.
The NCIDA was asked to help the $3.08 million project with a 10-year incentive package that would include reduced property taxes as well as exemptions from paying sales tax on building materials and furnishings and also the county's mortgage recording tax.
Those incentives would save the company an estimated $323,000, according to the NCIDA staff's calculations.
The women currently employ 9 people in their businesses, KCB Architecture and Joy Kuebler Landscape Architect. They promised to create at least four more jobs within three years.
The NCIDA plans to hold a public hearing on a date to be announced, with a likely vote on the incentives at its May 12 meeting.
Published by The Buffalo News
Related Posts