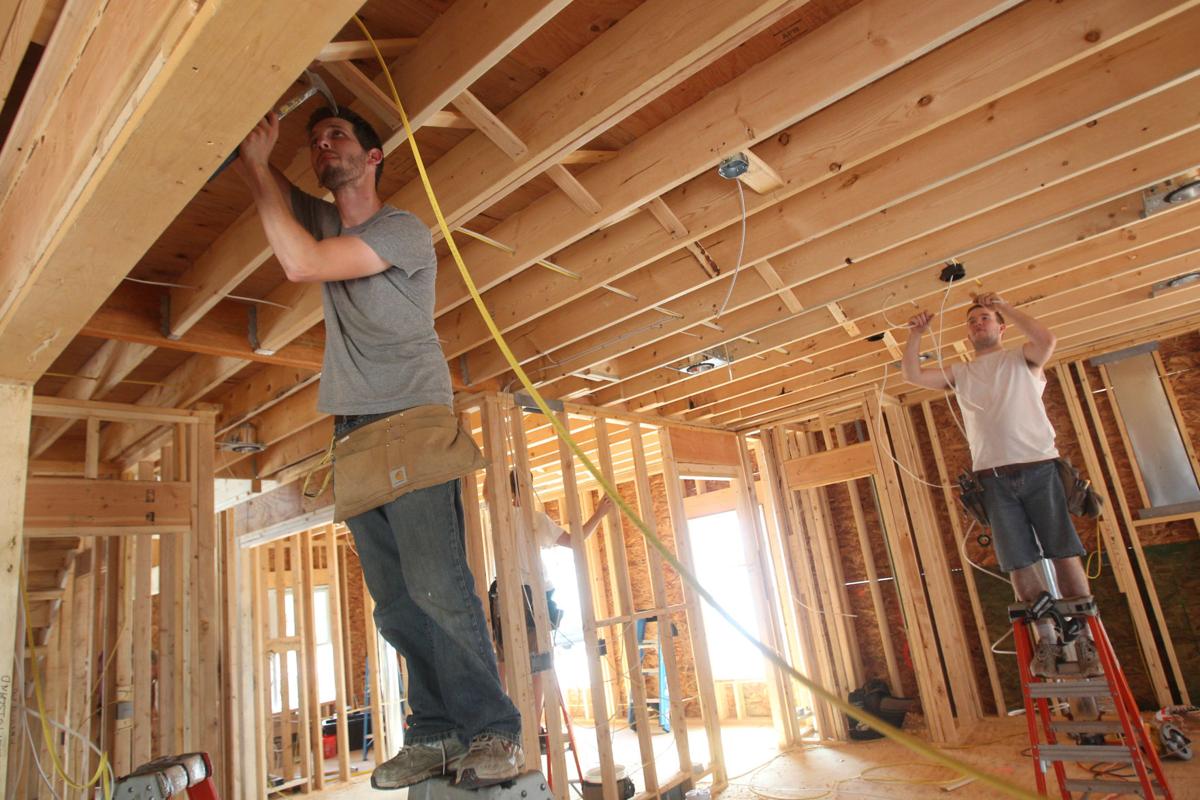 Phil Nanula can't believe how busy he's been as a homebuilder.
His company, Essex Homes of Western New York, has two housing developments in progress in Amherst, one for patio homes and one for single-family homes.
Between them, he has 53 lots available for sale and building. Yet he's received 135 "reservations" for those lots – nearly three times what's available.
And that's a problem: Home builders can't keep up with the demand, especially at a time when the market for existing homes is red-hot, with homes hard to find and median prices shooting up by 15% last year.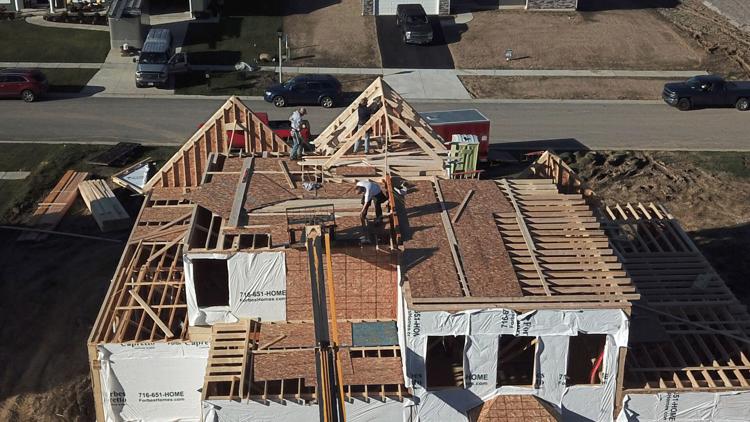 The number of new homes that are being built locally has been growing only at a moderate pace. Federal housing data shows that municipalities in Erie and Niagara counties issued 978 building permits for new single-family homes last year.
That's a 7% increase from 2020, but it's roughly a third of the nearly 20% jump in building permits across New York and only about half of the 13.5% jump nationwide, according to Census Bureau data.
So why aren't more homes being built across Buffalo Niagara?
It starts with nagging labor shortages. Hard-to-get supplies make it worse. And the unpredictable and often much higher prices on everything from lumber to appliances acts as a further brake on construction.
Builders say demand isn't the problem. Instead, it's a lack of available land that can be turned into building sites that's holding back construction, on top of the rising prices and supply shortages.
That's the key. Homebuilders depend on finding enough land on which they can build, and then getting the approval to do so from municipalities. The supply chain issues and costs are also factors, but those are irrelevant if the land isn't there or the towns say no.
And that's been a big problem here, because of more stringent regulatory reviews, and the difficulty in finding shovel-ready land or even lots that are already primed for construction. A lot of the properties also have significant wetlands or lack sewer capacity. And that's limiting where builders and buyers are going and how long it takes to build.
"It's a challenge to find the right piece and get it approved and get it out there," said Patrick A. Marrano, president and CEO of Marrano Homes.
New building locally would be up even more – "if we had land," said David L. Capretto, president of Forbes-Capretto Homes.
"It's really, really difficult," he said. "There's a lot of demand, but it's so hard to get projects approved in the different municipalities here."
Essex has been working on a 29-lot patio home project in Amherst, called Reserve at Pine Meadows off Dodge Road. It also has a single-family development around the corner, Fairwood Estates, with 24 lots. Nanula expects both to sell out within a year.
But construction was held up because Essex had to wait for regulators to approve its homeowners association condominium status and a stormwater plan. So it couldn't start converting its abundant reservations into deposits and signed contracts until now.
"We have to control the amount of interest that we're getting because we can't respond to everyone in a timely manner," Nanula said. "We had a period of time in fall of last year where we suspended sales in a couple of neighborhoods just to catch up with the amount of interest we had booked."
That's good – and bad – for builders.
With so much demand for its two Amherst projects, Essex was in the desirable position of easily selling out the new developments.
But it also was in the unenviable position of needing to pick which buyers are in the best position to act immediately and close the deal.
"I've never had that happen in my 30 years of doing this," said Nanula, president of Essex, which also has developments going in Orchard Park and Clarence.
Nor are he and Essex alone.
'Strongest I can remember'
It's a great time to be selling an existing home in Western New York, with potential buyers outnumbering the record-low number of sellers.
But it's also a booming time for home builders, with demand shooting through the ceiling because of that severe shortage of existing homes for sale.
"Demand has been very strong," said Capretto, who's been in business for over 30 years.
"It's the strongest I can remember," he said. "There's not a lot of homes for sale, and that's causing people to look at new construction."
Marrano Homes – part of Marrano/Marc Equity Corp. – posted the most sales and closings in one year in its history and carried the most deals over into 2022. "We're fortunate that we have some really good locations, and that helps a lot. And we had a good January already, so that speaks well for the market," Marrano said.
"The market is just unbelievably hot," Marrano said.
"It's a good time to be a homebuilder," he added. "It's a good time to be a home buyer – if you can find what you want."
Published by The Buffalo News
Related Posts