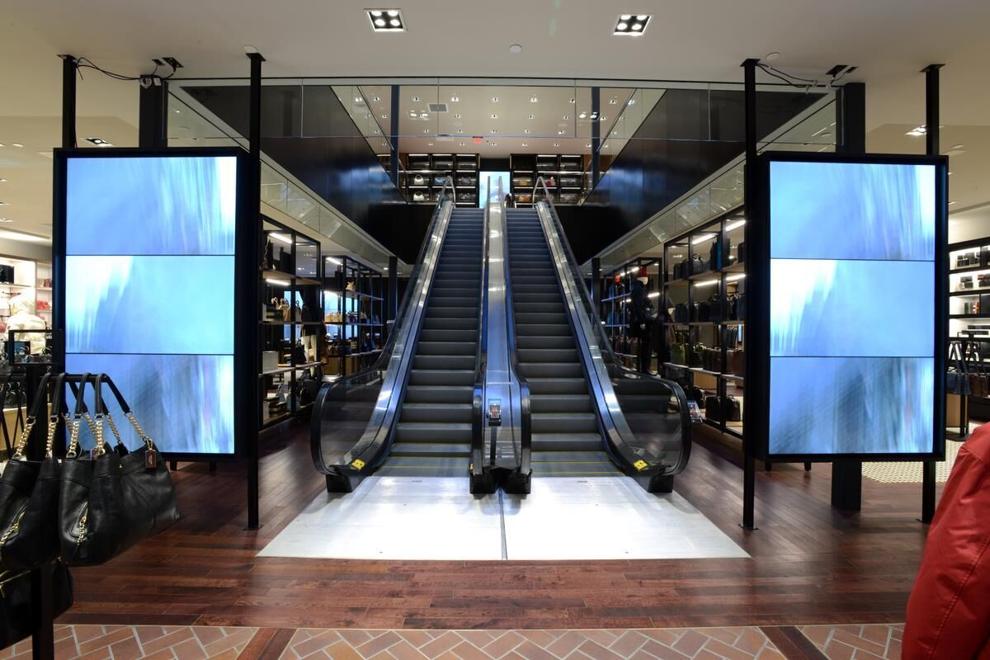 The way consumers are shopping has changed. So what does that mean for the future of the American shopping mall?
As an organization that focuses on tenant improvement — making existing spaces more conducive to the needs of both retailers and consumers — Sturtevant-based Horizon Retail Construction is uniquely positioned to help shape the way vendors and buyers experience malls.
The company has years of experience building and renovating spaces for a wide array of clients in entertainment, healthcare and retail. So Horizon has the know-how to accommodate the unique needs of customer-facing businesses in an increasingly unpredictable marketplace.
A mall for the new world
Even before the pandemic, shopping malls saw a shift in consumer behavior. Many smaller mall operators with a business model that focused heavily on smaller, local vendors ceased doing business. Those that were left standing, like Simon Property Group (a Horizon client), changed their model to focus more on luxury brands to attract a higher-end clientele.
Even larger national retailers, who have traditionally been main-stays at malls, have re-evaluated their approach to factor in the parts of the in-person mall experience that cannot be captured through online shopping and browsing.
"Malls are focusing more on customer experience," said Patrick Christensen, president of Horizon Retail Construction. "That means paying more attention to food and beverage, entertainment, and adapting to find ways to get consumers back to brick-and-mortar locations."
Consumer studies indicate that about half of shoppers prefer in-person shopping. For products like apparel, those numbers increase quite a bit. In-person shopping offers the instant gratification of taking home a purchase, the tactile experience of touching a product, the ability to try on apparel and the value of in-person customer service.
Making the existing structures work
Some malls simply may not return to their former retail glory, but there still is innovation involved in transforming those spaces, and Horizon Retail Construction plans to be at the heart of that.
One example? With less food traffic, food courts — a mall mainstay of yesteryear — are also seeing fewer tenants. Christensen said that has opened up the possibility of turning that existing space into "ghost kitchens," which are an online ordering and delivery-only restaurant model that often works through popular third-party ordering and delivery platforms.
Related Posts