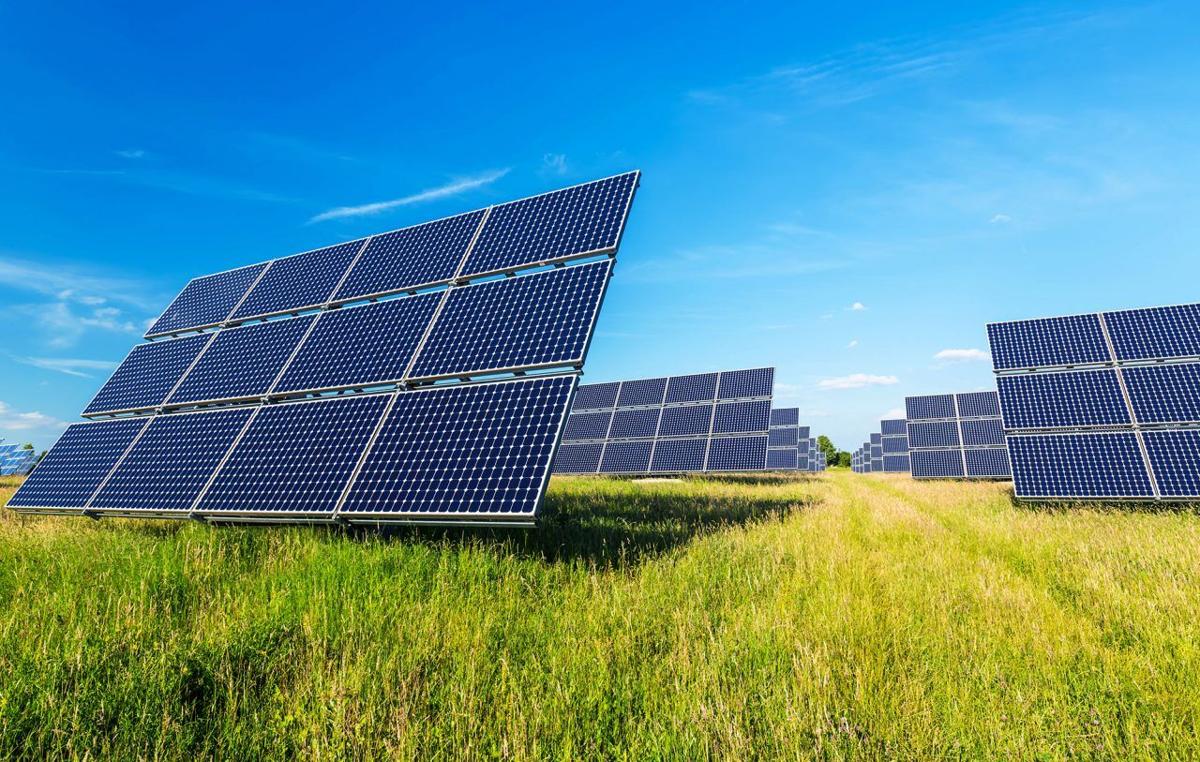 Several towns in Niagara County have seen loud opposition to solar energy projects, and the Town of Lockport is the latest site of such controversy.
Karl Kowalski of Slayton Settlement Road, who described himself as "an organic dairy farmer," has agreed to lease 46 acres of his land to Renewable Properties of San Francisco for a 7-megawatt solar project.
Since the project is too small to qualify for the state permitting process, approval or rejection is up to the town Planning Board.
It held a public hearing Tuesday that drew about 75 people, almost all of them against it, according to Supervisor Mark C. Crocker. The board did not vote on the matter.
According to the town's solar energy law, a solar project is allowed on a farm if the Planning Board grants a special use permit.
"I feel bad that all my neighbors are so opposed. I'm sure they were quite surprised, because they didn't know about it," said Kowalski, whose family has owned the farm since 1960.
"I'm doing the solar project because I'm trying to be able to keep my farm and be able to afford it as we get older and retire," Kowalski said. He has 50 milking cows on his 200-acre farm.
"He has the choice to sell to other farmers," said Barbara Outten, one of the opponents of the plan. "I don't believe that as a landowner, he can pose industrial-type facilities in our neighborhoods against our will."
Kowalski said he has received a purchase offer from a neighbor.
Brian Madigan, Renewable Properties' project manager, said the company will hold a public forum May 12 in the Wrights Corners Fire Company hall to try to answer questions from the sudden opposition.
The board held a public hearing March 16 and only one person, Brett Powley of Day Road, spoke against the project. But the board decided to hold another public hearing last week.
Kowalski said someone he didn't know came to his home and confronted him about the project.
"He said he was going to stop it, and he went door to door, made up flyers and spread the word all throughout the neighborhood," Kowalski said.
"The people in the community are against it, and they should have their choice," Outten said. "Farming and food are as important as power, and we were here first."
"It's just a different way of farming the sun, instead of planting corn and all that, and taking it down to the ethanol plant to make fuel," Kowalski said. "We're making energy quietly, safely, without any costs out in the field."
He acknowledged that the solar project would alter the neighbors' view, despite being bordered by trees. "I feel that's unfortunate, but I'm not responsible to make them a pretty landscape to look at. It's just my property and I can do this. We either do this or we give up the farm, and I don't want to give up the farm."
"I think our representatives on the board should do what their constituents would want," Outten said.
Published by The Buffalo News
Related Posts