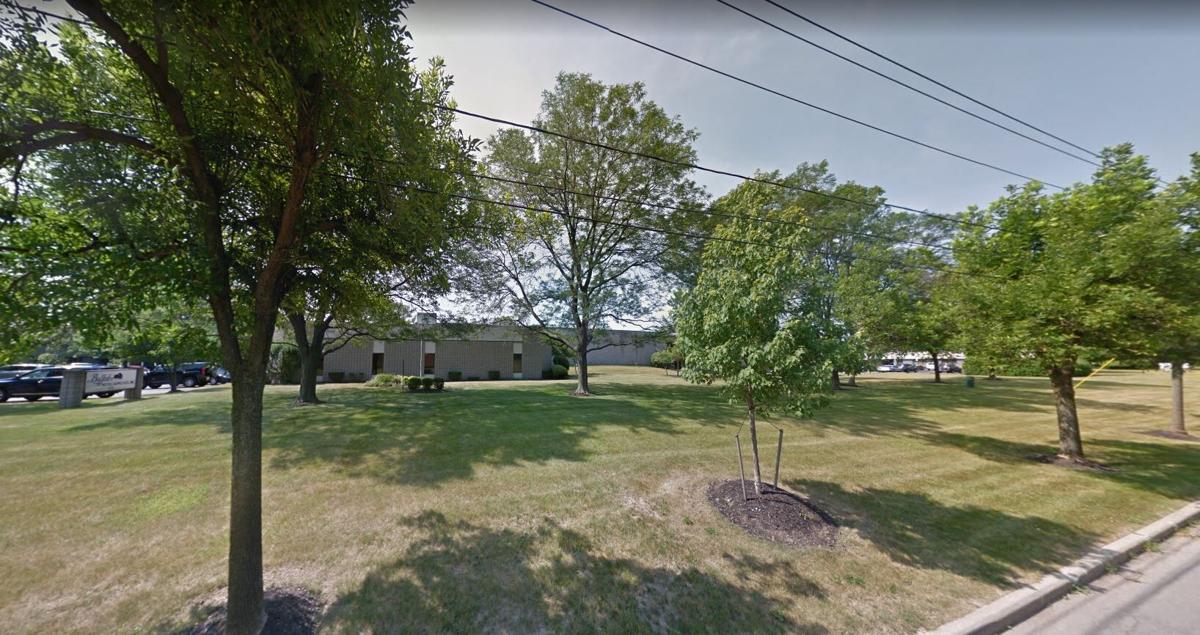 Five Star Bank made a nice profit last month when it sold the former Buffalo Hotel Supply warehouse in Amherst after a foreclosure.
Uniland Development Co., which bought the property from the bank for $2.55 million, is betting it can reap even more over the long term, because of the heavy demand locally for warehouse space.
"It's a great addition to our inventory. We absolutely envision that will be leased out," said spokesman Ryan Weisz. "The need for warehouse space in Western New York is obvious."
Officials with Amherst-based Uniland are talking to potential tenants about leasing the 40,000 square feet of storage space in the building at 375 Commerce Drive, Weisz said. The building, which is 52,913 square feet in total size, is located on 3.08 acres.
Just 2.5% of the total industrial and warehouse space in Western New York was available for lease at the end of last year, according to data from commercial brokerage firm CBRE-Buffalo. Economic development experts have been warning of the need for more space to meet the demands of expanding companies, so developers like Uniland are trying to add space.
Five Star, the subsidiary of Warsaw, N.Y.-based Financial Institutions, took possession of the property in June 2020 for $1.76 million in a deed-in-lieu-of-foreclosure, after BHS Foodservice Solutions – formerly known as Buffalo Hotel Supply Co. – closed in late March 2020.
Washington Street Hamburg paid $2.4 million to acquire the 21,852-square-foot B&S Mini Storage facility at 5255 Southwestern Blvd. in Hamburg from James F. Cleary Jr. Built in 1990, it consists of 215 rental storage units in seven single-story buildings, on 2.77 acres. The buyer is owned by Jonathan Salinas, of Hoboken, N.J.
Dato Development, an affiliate of David Burke's Burke Homes, sold 34 lots on Carlyes Court and Howard Road in Hamburg to Marrano/Marc Equity Corp. for $2.482 million.
Lucia Moura of Rye, N.H., through Lexco Inc., sold a Family Dollar store at 121 Ridge Road in Lackawanna to an investor trust managed by Pasadena, Calif.-based ExchangeRight, for $1.86 million.
Roger I. Duffett, managing member of The 15 Buffalo Street Partners LLC, sold the 79,626-square-foot Creekside Industrial Park warehouse on 10.7 acres at 2600 Hamburg Turnpike in Lackawanna to Laura St. Pierre's 2600 Hamburg Turnpike LLC, for $1.6 million.
Former University at Buffalo football coach Lance Leipold – who held the role from 2015-2020 – sold his Clarence home on Glenview Drive to Ryan S. and Nicole A. Garner for $1.025 million.
Home & Deck LLC of Depew paid $1 million to acquire an 18-unit, 32,192-square-foot apartment building at 1942 Seneca St. in South Buffalo from Phyllis A. Siskar's TNT Dynamite Properties LLC.
An investor group, 5333 Transit Road Holdings WNY, paid $640,000 to buy a 1.4-acre development site at 5333 Transit Road – former home of Bellezia Tobacco Shop, with a 1,594-square-foot retail building and 20 parking spaces – from an investment group called 5333 Transit LLC that includes attorney Ambar Bhargava.
Mary Pappas of Florida and John R. Pappas of Elma, through 1780 Orchard Park Road LLC, sold the Pappas Plaza – a two-story retail and restaurant building at 1780 Orchard Park Road in West Seneca, with 12,000 square feet of space on 0.88 acres of land – to Gerald J. Ciambor Jr.'s Route 240 South LLC of West Seneca for $550,000.
Michael Terrana's J2M Group LLC paid $500,000 to buy a one-story office and retail building at 933 Sheridan Drive in Tonawanda – with 7,920 square feet on nearly a half-acre of land – from Donna Simpson's Longaeva Ltd. Both the buyer and seller are in Tonawanda.
Allentown Dormitory LLC of Amherst paid $381,500 to buy an 8,490-square-foot 27-room brick lodging house at 531 Franklin St. in Buffalo from Stan Sadigursky, as trustee of 531 Franklin Street Revocable Trust.
Published by The Buffalo News
Related Posts