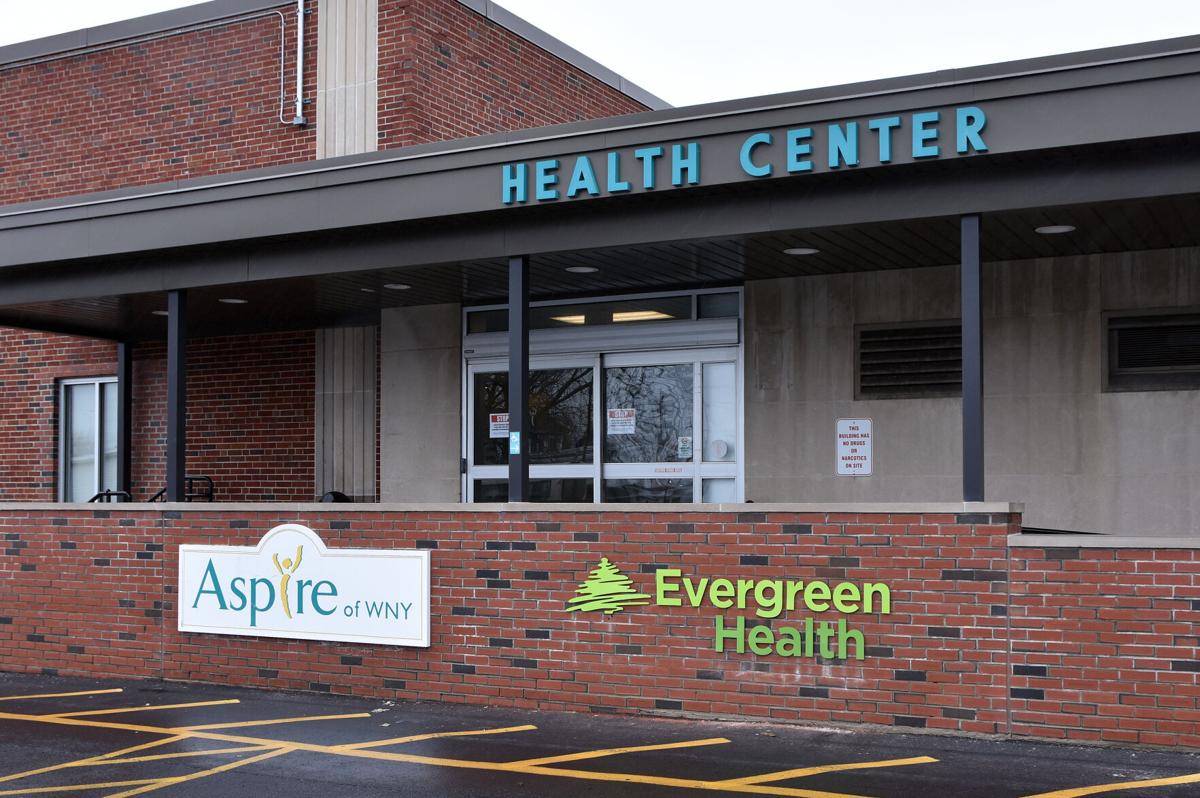 What's driving Evergreen Health's expansion?
It's time to dive into some health care acquisition activity.
And for that, we turn our attention to Buffalo-based Evergreen Health.
Evergreen early this month completed its acquisition of Aspire of WNY's primary care practice at 7 Community Drive in Cheektowaga, which brought another 10 employees and about 1,400 patients under its umbrella. Evergreen, which employs nearly 500 people, now has 10 locations, including five primary and specialty care clinics – three in Buffalo and one each in Cheektowaga and Jamestown.
In Cheektowaga, Aspire will continue to offer rehabilitation and other services in the same building, which "will help ensure ongoing coordination of patient care," officials said.
"From our perspective, this is just the start of a wonderful partnership with Aspire," Evergreen CEO Raymond Ganoe said.
It's the latest partnership for Evergreen, which was founded in 1983 to focus on HIV/AIDS patients but has expanded to provide medical, behavioral and other support services to a broader population of Western New Yorkers.
What other recent deals has Evergreen made?
Evergreen had a busy 2021.
That started in February 2021 when it announced a partnership with People Inc. Under that agreement, it took over People Inc.'s primary care clinic within a newly constructed medical facility at 800 Hertel Ave., gaining 30 employees and about 5,000 patients.
People Inc. still owns the roughly 33,000-square-foot building, at the corner of Elmwood and Hertel avenues, and offers rehabilitative health and counseling services there. Evergreen leases space there from People Inc. for the primary care clinic, where it provides adult and pediatric outpatient care as well as neurology, gynecology and podiatry services.
Then, six months later, it announced the deal with Aspire. Similar to the People Inc. deal, Evergreen is leasing space in the Cheektowaga building for its primary care clinic.
Let's turn the clock back to December 2020.
That's when Evergreen announced it had been designated as a "Federally Qualified Health Center Look-Alike" by the Health Resources & Services Administration, a federal agency.
First, a federally qualified health center look-alike is a community-based health care provider that focuses on primary care services in underserved areas and accepts patients regardless of their ability to pay. In addition, they operate under a governing board that includes patients.
The benefits include greater access to discounted drugs and increased Medicaid and Medicare reimbursement rates.
That last part is a big reason why it was able to acquire the "Article 28" primary care practices of Aspire and People Inc., which struggled with what officials called "unsustainable reimbursement rates."
"It's an incredibly low rate, and it puts a lot of pressure on the organization to try to figure out how to maintain quality care with such a low rate," Ganoe said. "One of the reasons Evergreen years ago went after that federally qualified health center status is because the reimbursement rates are higher."
Separate deal on the horizon
On Sept. 1, Evergreen and fellow nonprofit Spectrum Health and Human Services announced their "intent to explore a strategic affiliated partnership."
Such a partnership would allow the two nonprofits to expand their services while saving on back-office costs to operate more efficiently. Combining the two would result in an organization with a $157 million budget, nearly 1,000 employees and a base of 33,000 patients in Western New York.
Ganoe said Evergreen is still looking to partner with Spectrum at some level, though the state approvals process amid the pandemic has slowed things down.
"We haven't come to any conclusions on that yet as to what exactly it's going to look like," Ganoe said. "I think probably in the next three or four months, we'll know for sure where that stands."
Published by The Buffalo News
Related Posts